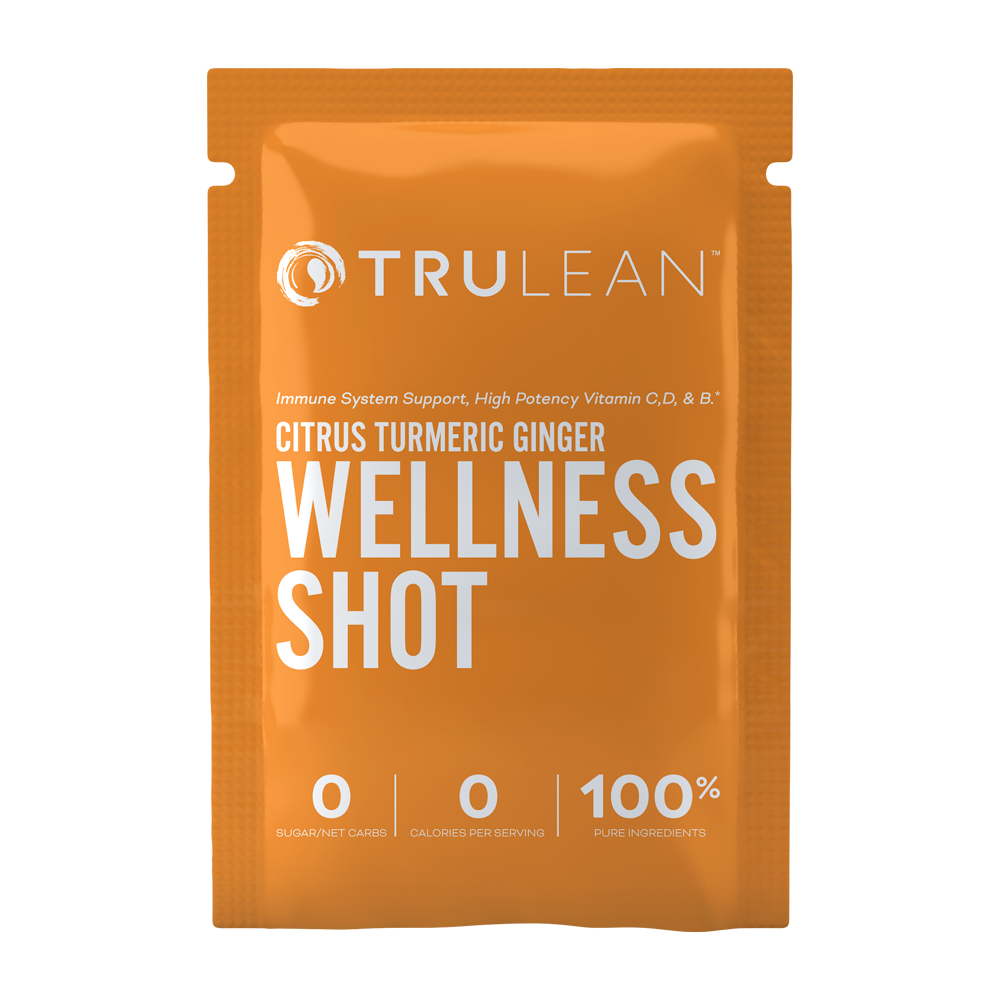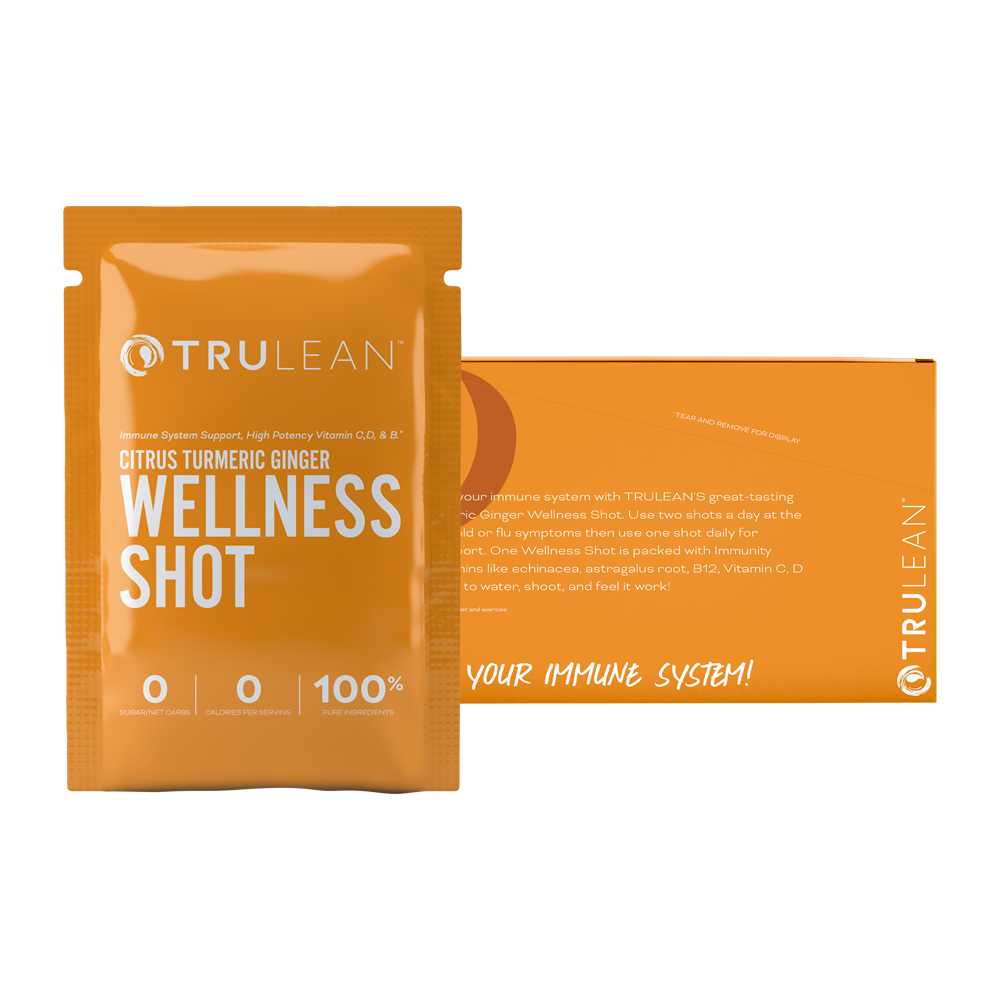 Immunity Booster Wellness Shot
30 single packets. Immune System Support, High Potency Vitamin C, D, & B.
Revitalize
your immune system with TRULEAN'S great-tasting Citrus Turmeric Ginger Wellness Shot. Use two shots a day at the first sign of cold or flu symptoms then use one shot daily for immunity support. One Wellness Shot is packed with Immunity boosting vitamins like echinacea, astragalus root, B12, Vitamin C, D and Zinc. Add to water, shoot, and feel it work!