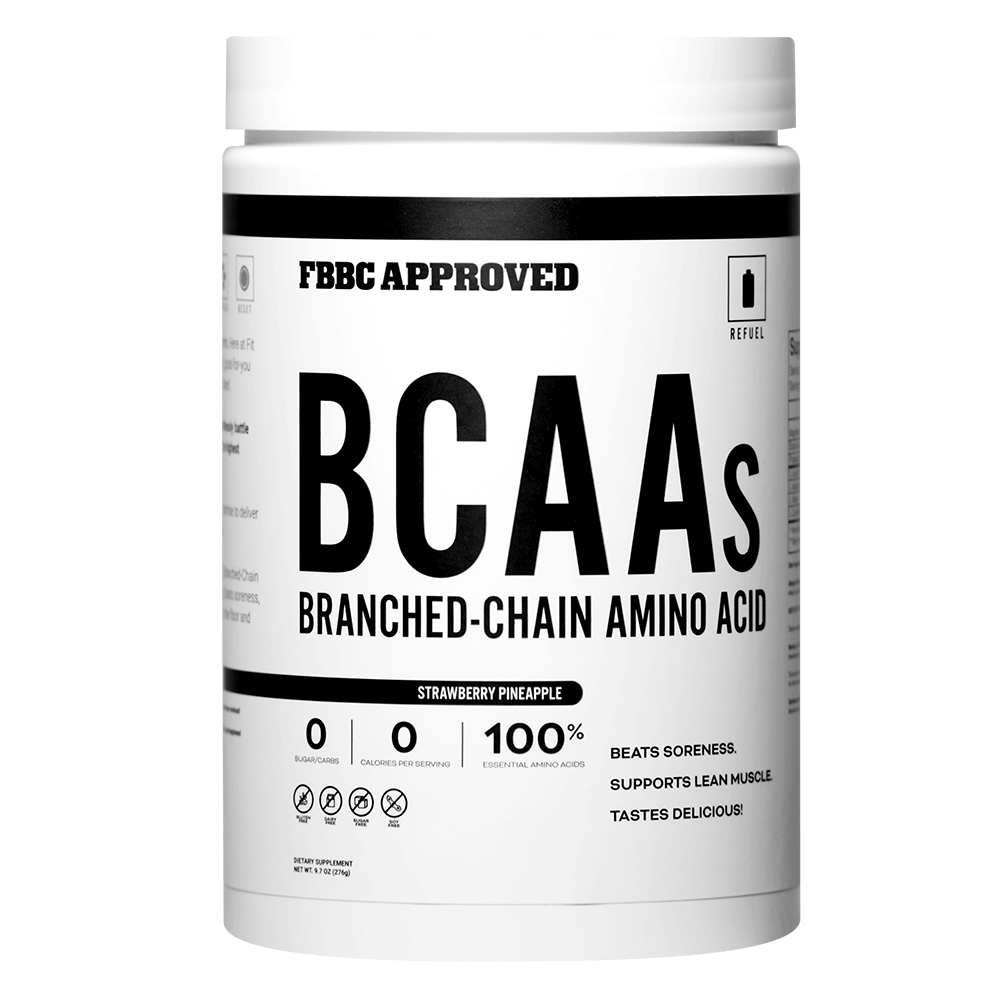 BCAAs
Prevents muscle breakdown. Reduces muscle soreness. Helps prevent exercise fatigue.
or 4 interest-free payments with
100%
Essential amino acids
Refuel
your body and your workouts with our great tasting intra-workout Branch Chain Amino Acids. This refreshing drink refuels your body and fights fatigue so you can maximize your time in the gym!