SAVE 25% WITH COUPON CODE
FIT BODY EXCLUSIVE SAVINGS -- OUR THANKS FOR HELPING THE CAUSE!

While you support Bright Pink in their life-saving work by participating in this program, we'd like to support YOU in your fitness journey with even faster weight loss, higher energy levels, and greater confidence!
These Fit Body Exclusive Savings are here to help you do just that!


Our trusted supplement partner TruLean™ has provided the ultimate selection of products to support quicker, longer lasting weight loss results in just a few easy, daily steps. Plus, we've got NEW EXCLUSIVE FBBC STYLES inspired by our most popular, classic designs.
These offers are available only while supplies last!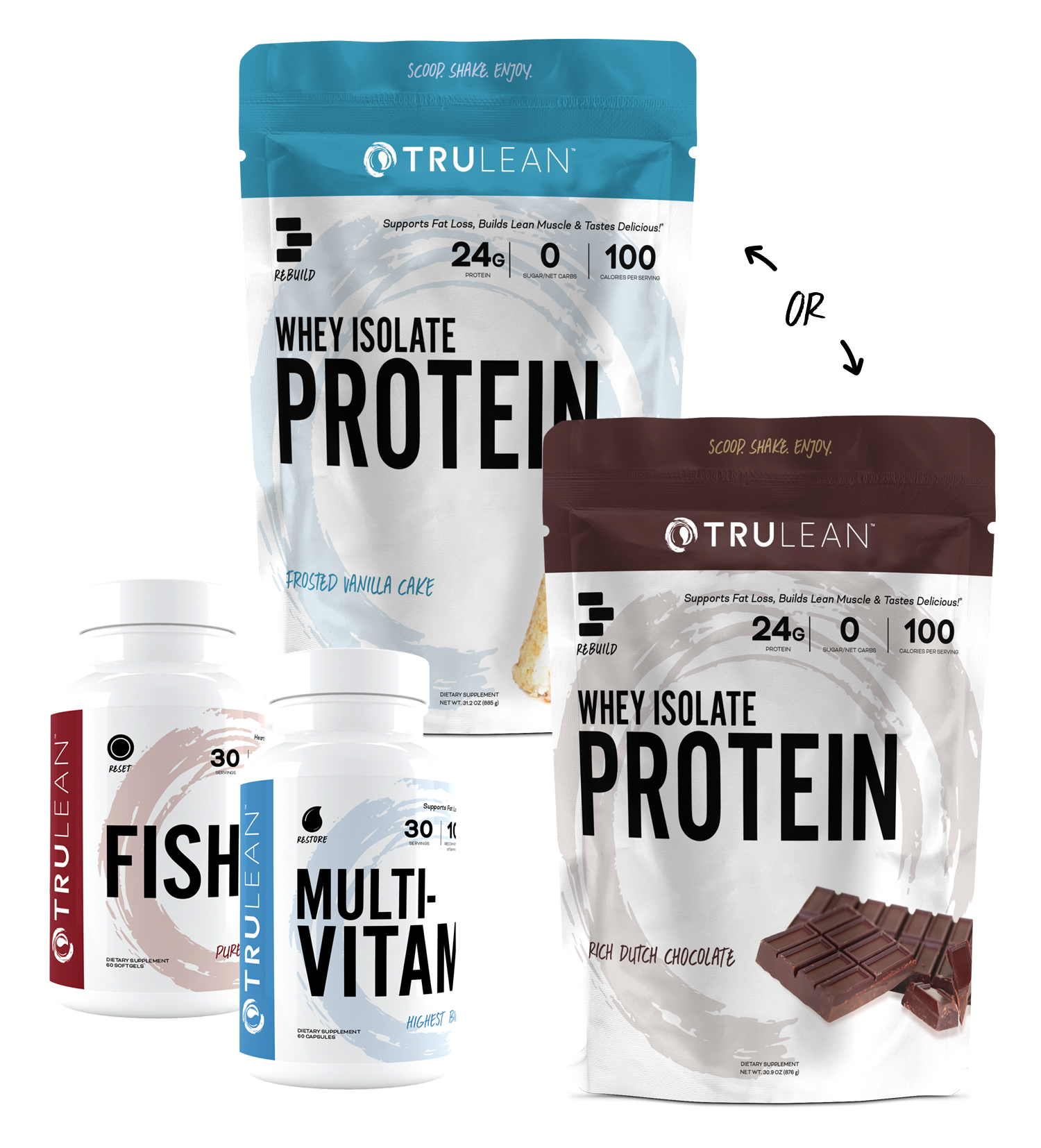 Our weight loss Multivitamin uses the most potent, purest ingredients and a vegetarian capsule to give you the easiest to digest and most powerful nutritional foundation every day. This will Restore your body every morning for a fast metabolism and all day energy!*
Our Fish Oil is a fish and krill blend in pharmaceutical grade tablets for daily use. These will Reset your heart and mind for clear thinking, vitality, and a healthy stress response!*
Our Whey Protein Isolate is a product sourced from grass fed dairy cows, and we made sure it's the cleanest and purest on the market completely free from harmful lactose. This will Rebuild your muscles so they quickly transform into lean, fat-torching machines!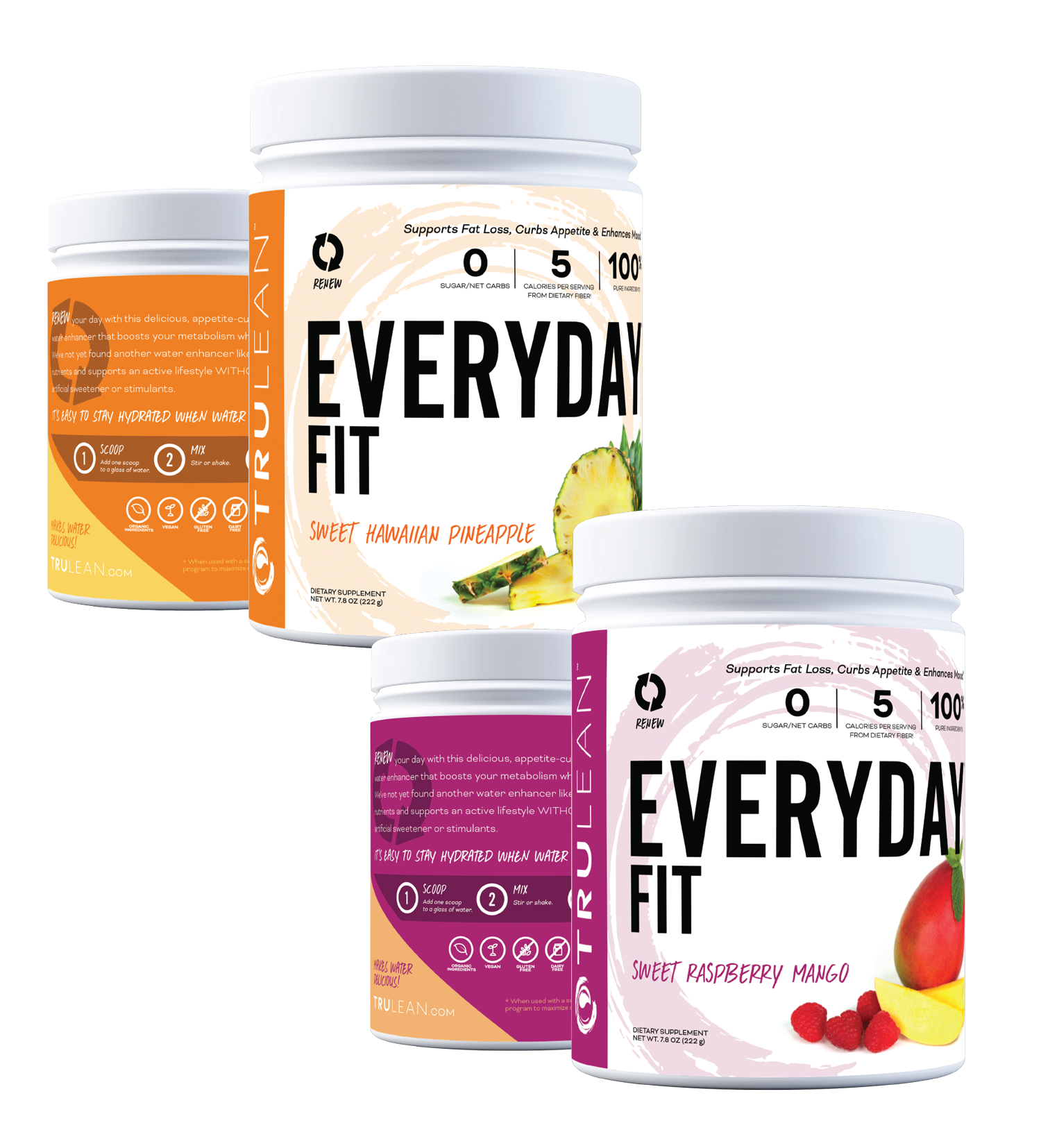 With our vitamin-enhancer superwater Everyday Fit™, you'll WANT to drink more water -- which is essential for weight loss and overall health. Plus, it's got mood-stabilizing and energy-enhancing vitamins, minerals, and electrolytes to keep you alert, energetic, and upbeat throughout the day* -- without any of the typical energy drink stimulants that cause jitters and crashes.
Those same vitamins and minerals ALSO wipe out any cravings for unhealthy foods and gently suppress your appetite so it's easy to stay on track with your nutrition.* You can, and should, drink it all day long. It has ZERO sugar, ZERO carbs, ZERO artificial ingredients, and only 5 tiny calories from dietary fiber.

NEW EXCLUSIVE FBBC STYLES
SHOP NEW ARRIVALS
Inspired by our most popular, classic designs. Our new, exclusive FBBC styles are perfect both for working out and for daily casual wear. We've sourced the most comfortable, durable fabrics that look and feel great. Steal the show in these limited-time designs! (Only while supplies last.)
Liquid error: product form must be given a product
Liquid error: product form must be given a product
Liquid error: product form must be given a product
This is an exclusive, limited time offer. (Only while supplies last.)
*When combined with a sensible diet and exercise program to maximize results.